1. People are super polite and smile a lot, also saying "Sorry!" about everything is very important.
2. Understanding different English accents is a whole another science and near impossible.
3. Absolutely EVERY DISH is served with a side of chips.
4. It's incredibly difficult to pronounce lots of words like "Worcestershire", "Yacht", "Rural" or "Sixth"
5. England is the greatest country in the world and The Queen is everything (she is pretty badass though).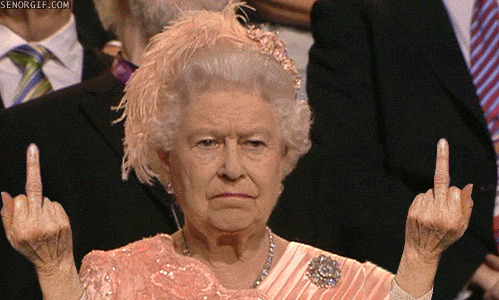 6. There are A LOT of pubs and going there for a beer, a rugby match, a burger or just to play pool is a daily must!
7. Talking about weather is compulsory, a day without any rain or strong wind is an absolute godsend, a sunny day means beers in a pub all day long, also there is no point in having an umbrella because IT WILL BREAK!
8. Whenever I say I'm from Estonia people look at me like I was from some uninhabited island, "Uhmm yeah that's cool but I'm sorry, where exactly is that?"
9. Wearing a coat for a night out is completely unnecessary and overrated, no matter it's minus degrees, I'm pretty sure they don't feel the cold.
10. They have bank holidays, it means so work or no school or no anything really, besides going to the pub!
And finally every day here is a reason to celebrate, no matter how close your deadline is or how much work you're behind on.
Please reload