Many of us know the pain of having a problematic skin and the stress behind it. You don't want to go out or look at yourself from the mirror in the mornings, not even talking about how cakey the make-up looks on your skin, which obviously is just the worst... 
I had this problem for quite a long time and sometimes it felt like nothing helps and I just needed to learn how to live with it. I had used so many products and cures for it, and it just kept coming back. I never wanted to feed myself bad chemicals though, because that seemed like the most extreme solution and I just didn't have trust in it. 
I am celebrating one year of clear skin now and I can't tell you how relieving it is. Finally I found something that did help, I know everybody has different skin type and the cure will always be very individual because of it. But I will share my secrets and maybe these will help you as well! X
____________________________________
Paljud meist teavad, kui stressirohke ja kohutav on elada problemaatilise nahaga. Ei taha nagu kodust välja minna ega end hommikuti peeglist vaadata, rääkimata sellest kui inetu igasugune meik sellisel nahal välja näeb...
Ka mina kannatasin selle probleemi käes päris kaua aega, mõnikord tundus, et miski ei aitagi ja ju ma siis pean õppima sellega elama. Kasutasin kõikvõimalikke tooteid ja ravimeetodeid, ja polnud neist mingit kasu. Ma ei tahtnud ka minna arstide juurde ja võtta mingeid tugevaid kemikaale, sest selliste sissesöömise lahendab ühe probleemi, aga toob kaks uut probleemi juurde ja ma ei ole kunagi selliseid ektreemseid ravimeetodeid usaldanud.
Täna tähistan ühte tervet aastat puhta nahaga ja ei oskagi seletada kui hea see tunne on. Lõpuks leidsin midagi, mis aitas, ma saan aru, et kõigil on erinevad nahatüübid ja ka ravi on selletõttu väga individuaalne. Küll aga tahtsin jagada oma saladusi ja kes teab, ehk tuleb see info ka kellelegi teisele kasuks! X
1. Stop touching it!
I know it's the hardest part, but trust me, touching it will only make it worse and if you're thinking ohh I wonder where this new blemish came from, then that's exactly where it came from..from your dirty fingers, so stop it!
See on võibolla kõige raskem osa, aga usu mind, see teeb asja ainult hullemaks. Kui mõtled, et ohh ei tea kust see uus vistrik siia sai, siis just sealt see tuligi...Sinu mustadest sõrmedest, nii et lõpeta nende näppimine!
2. Never ever go to sleep with your make-up on!
Everyone does it, I mean one night won't hurt, right? But it does, because when your skin doesn't breathe under all of that make-up, it will just start creating more blemishes underneath, and all of them will break out in a few days time, so please, carry a face wash with you!
Kõik teevad seda vahel, üks öö ju ei tee haiget? Aga teeb küll, sest kui Sinu nahk ei saa selle meigi all hingata, hakkab ta sellele vastu töötama ja naha alla veel rohkem väikseid probleeme tekitama. Kõik need löövad paari päeva jooksul välja, nii et palun kanna mingit puhastusvahendit endaga kaasas!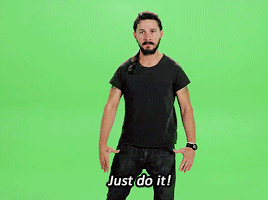 3. Clinique Anti-Blemish Solutions
Out of many many products I used, this was the one thing that actually worked. At the beginning it just made it worse, but that's because all of it needs to come out from underneath your skin, before you can cure it. So it did exactly that, and then it started slowly disappearing, it took me about 2 months to see real results!
Paljudest toodetest, mida ma kasutuasin, olid need ainukesed, mis lõpuks töötasid. Algul tegi see mu naha veel hullemaks, aga seda sellepärast, et enne kui problemaatilist nahka ravida, peab see kõik naha alt välja lööma. Ja just seda see tegigi, umbes kahe kuu pärast nägin juba väga häid tulemusi.
4. Turbliss Face Mask
Unbelievable, but this Estonian product made from peat, was a miracle to my skin. I had this mask around two times a week. It is an excellent scrub, heats up your skin and makes the blood flow, after this mask my skin was completely red about 15 minutes, but felt so soft and better already. I still use it, and it's one of my favorite things ever. Even when I'm England, my dad sends me pots of it
whenever I run out.
Uskumatu, aga see Eesti toode, oli nagu võluvits minu nahale. Tegin Turblissi maski kaks korda nädalas, see on nii hea koorija, paneb vere ringlema ja muudab naha nii pehmeks ja mõnusaks. Hoidsin seda peal 10 minutit, siis koorisin maski maha ja 15 minutit pärast maski oli nägu üleni punane, aga nii ilus ja puhas.
 5. Tea Tree Oil
Whenever I had a fresh breakout, besides touching it, I put some 100% tea tree oil on it overnight. Continue doing so until it disappears, and please fight the urge to squeeze it.
Värske vistriku puhul, panin alati apteegi teepuuõli ööseks sinna peale, ja tegin nii iga õhtu, kuni see kadunud oli. Ja palun ära pigista!
 6. Aloe Vera Gel
Around 3 nights in a week, I used Aloe Vera on my skin as a night creme. Don't use it every day, but just few times a week will be a great help. Just put a thin layer of it on your whole face, before going to sleep. Or even better, if you have a aloe vera plant, just take a leaf and break it is half, you find the best aloe juice from inside the plant obviously, my mum had one and it's better than any gel in the world.
Umbes 3 korda nädalas kasutasin öökreemi asemel Aloe Vera geeli. Enne magama minekut kandsin õhukese kihi geeli tervele näole ja aitas suurepäraselt. Minu emal oli näiteks päris aloe taim, võtsin sealt ühe lehe ja murdsin pooleks, parim aloe mahl tuleb loomulikult otse taime seest.
7. Try to be more confident and have days off make-up duty.
It's hard to be okay with going out without any make-up that covers your problematic skin, but that's the process of becoming okay with it. Start using less and less make-up, it lets your skin heal and breathe. Soon you will notice that people don't even notice blemishes, you are so worried about! As soon as your skin is healed, you can go back to layers of gorgeous make-up!
On küll raske minna välja ilma igasuguse meigita, mis probleemset nahka katab, aga see protsess aitab seda aktsepteerida. Kasuta vähem meiki igapäevaselt ja anna oma nahale vabu päevi, et ta saaks rahus hingata ja end ravida. Varsti märkad, et inimesed ei pane neid vistrikuid, mis Sinule nii tüütud näivad, üldse tähelegi. Kohe kui nahk parem on, saad juba tagasi minna oma kalli meigikoti juurde.
Please reload