As you all know I am currently studying in England and I'm finally on my last year. Being home for Christmas and so close to my graduation has made me think back to those 4 years and reflect on everything I've learned about myself and the world in general. I never really write much about myself on this blog but I really wanted to make this post because I do have a lot to say and now is the perfect time. That's because I am moving back to Estonia after my graduation and I was just thinking about how 4 years ago I said that I don't think I'll ever move back, I suppose I never really knew how amazing our little country was...So here's a little something personal!
Nagu te kõik juba teate, elan ma hetkel Inglismaal ja lõpuks ometi on käes minu viimane aasta seal. Olles jõuludeks kodus ja nii lähedal oma lõpetamisele, pani mind tagantjärgi mõtlema kõigele, mis need 4 aastat endaga kaasa on toonud ja kui palju ma sellest kõigest õppinud olen. Ma ei kirjuta eriti palju iseendast siin blogis, sest see vajab ikka veel harjumist, aga tahtsin selle postituse teha sellepärast, et oleme Jamesiga mõlemad otsustanud järgmisest aastast tagasi Eesti kolida, ja selleks on nii palju põhjuseid, mida ma 4 aastat tagasi üldse ei väärtustanud. See väike armas riik on lihtsalt nii palju parem kui ükskõik kus mujal. Tahtsin siis veidi enda personaalsest kogemusest kirjutada ja siin on 10 asja, mida ma selle aja jooksul õppinud olen...
Everything is So Complicated...
For a small country it's easy to make changes, we are used to having our little www.estonia.ee, where you chip in your ID-card and control your whole life, everything works in the speed of light and obviously we are used to having our 4G in the middle of the forest if needed. England in my eyes still lives in it's Victorian ages. At first, I was so confused, there was so much paperwork, bureaucracy, broken systems, delays and they are crazy about their safety regulations, which I suppose is a good thing but in some circumstances it was just silly. Anyways, it was so hard to get used to their society, I couldn't believe the man in the bank when he told me he had to see my ELECTRICITY BILL to prove my identity and address and also I could only hand in a deposit for my house as a CHEQUE, I honestly thought he was joking. I'm used to it now, it still irritates the hell out of me, but it's okay, I learned and realised that that's how most of the big countries work, obviously it's hard to change the old systems if you have to adapt 64 million people to it instead of 1.4 million!
Kõik On Nii Keeruline...
Väikesel riigil nagu Eesti on ilmselt palju lihtsam uudseid lahendusi ja süsteeme rakendada kui riigil, mille populatsioon on 64 miljonit elanikku, enamik nendest inimesi, kes ikka veel Viktoora ajastus elavad ja tänavatel hobustega sõidavad. Eestlane on modernse mõtlemisega ja kergesti õppimisvõimeline. Oleme ju ometigi harjunud logima eesti.ee-sse sisse ja oma tervet elu seal haldama, kõik ju töötab välkkiirusel ja keset metsa oma 4G sisse lülitada on ju iseenesestmõistetav. Minu esimesed kogemused Inglismaal olid nii segadusttekitavad-mul pidi suu lahti vajuma kui pangateller minu käest ELEKTRIARVET küsis selle jaoks, et oma identiteeti ja aadressi tõestada. Lisaks andis ta mulle teada, et oma esimese maja deposiidi saan tasuda vaid TŠEKIGA!!! Arvasin loomulikult, et too tegi nalja ja küsisin mis see veel on...Mind ümbritses täielik kaos: bürokraatia, paberimajandus, hilinenud ja tühistatud rongid ja bussid, katkised liftid ja tagurpidi süsteemid. Ma ei saanud mitte millestki aru! Nüüdseks olen loomulikult sellega harjunud, õppisingi ümber. Tagasi Eestisse jõudes pidin oma pangakaarti uuendama, milleks oli tarvis vaid ühte klikki, naeratus tuli näole kohe.
It's Hard to Make Friends.
For me, at first it was quite difficult to connect with all kinds of people from different cultures and backrounds. I always found myself quite outgoing, bubbly and friendly, but soon realised that in a different culture I'm more like the quiet one in the corner. That's because I was used to the Estonian stereotype, which was more straightforward, cold and radical - meaning that if you talked about something, there was a reason to do so. In England I often found myself in the "small talk" situations, where people start asking you things just for the sake of asking, I never knew what to do and just ended up giving them a weird smile and walking away. I honestly had no clue how to get on with people, it was so hard for me to start going to events and parties and just talking about literally nothing with people, there was a lot of awkward silences and weird smiles because I just didn't know what to do or how to relate to someone. I also found it so strange how absolutely everyone would be nice to me, almost so nice it was uncomfortable, like a strange form of politeness, which is cute but very unusual for me! I still find it hard sometimes but I suppose I've gotten used to it and it's just the way people are. English people would probably feel very offended when they'd come to Estonia and no one would smile or wave or call them "darling".
Sõpru On Raske Leida.
See kõlab üsna kurvalt, aga minu jaoks oli väga raske imenduda sisse nende kultuuri ja harjumustesse. Enne Inglismaale kolimist olin igati sõbralik, suure jutuga ja väga lõbus. Millegipärast muutusin ma välismaal suhteliselt endassetõmbunuks ja vaikseks. Olin lihtsalt harjunud tüüpilise Eesti stereotüübiga - väga aus, otsekohene ja radikaalne inimene, kes teab mida ta tahab. Seal leidsin end aga veidratest "small talk" situatsioonidest, kus inimesed võivad tunde rääkida mitte kui millestki, ma kohe ei osanudki kuidagi käituda. Kõik naeratavad ja lehvitavad ja viisakusest küsivad iga kord igasuguseid imelikke küsimusi, mis neile isegi huvi ei paku, selline veider viisakusevorm, mis on igati armas aga minu jaoks nii võõras. Aga eks igalpool ongi erinev, kindlasti oleks ka neil Eestis samamoodi veider. James ütles kohe, et nii imelik ikka, et mitte keegi ei lehvita üksteisele liikluses nii viisakusvormina või näiteks et toidupoodi minnes ei kutsugi müüjad sind "darlinguks" ja ei küsi sinu tänase päeva kohta!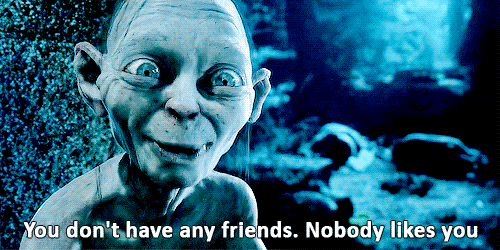 It Makes You Tough.
I always knew it was going to be difficult being out of my comfort zone, but in reality, it was even worse. I was lucky enough to have another Estonian girl living with me at my first year, but still... Our house was a disaster and our housemates were far from normal, in their own little cool way. I always used to call them the Punk, the Hippie and the Gangster, we all ended up getting on really well, but the experience itself, moving away from home to somewhere you've never been, with people you have never met, in a place you can't run away from, I soon realised it's going to be tough settling in. I wasn't actually that homesick, it was more like getting used to losing contact with people I always used to surround myself with-my family, my friends, my cats obvously. Time went by and the only person I could talk to was my housemate Pauline because we just understood each other in the same way, everyone else just didn't know anything about my life anymore. There was a lot of pressure - everything was new, University was stressful, I felt alone, but after 4 years it has gifted me an amazing baggage of experiences that I look back to and just smile because after all it was just worth it!
See Teeb Tugevaks!
Ma teadsin alati, et see ei hakka lihtne olema, aga reaalsus oli ikka väga raske. Täiesti väljas oma mugavustsoonist kolisin ju kohta, kus ma polnud varem käinud, ma ei teadnud kuhu ma kolima hakkan, ma ei olnud elusees näinud inimesi, kellest said minu tulevased majakaaslased ja mitte kuhugi ei olnud põgeneda. Meie esimene maja oli täielik õudusunenägu, majakaaslased olid kaugel normaalsusest ning öösel magama jäädes oli koguaeg väike hirmutunne homse päeva ees. Ära harjumine võttis kaua aega ja minu jaoks ei olnudki kõige hullem just koduigatsus vaid see, et ma kaotasin kontakti inimestega, kes koguaeg minu ümber olid olnud, nad lihtsalt ei teadnud minu elust enam mitte midagi. Õnneks elasime koos ka Paulinega, kes oli minu väike ingel Tallinnast, vähemalt olime üksteisele olemas kui oli vaja rääkida. Pinge oli nii suur, pidin kogu selle eluga seal ära harjuma, koolis oli raske hakkama saada ning tihti oli tunne, et inimesed on ju igalpool ümberringi, aga ikkagi pole nagu mitte kedagi. Igaltahel peale 4 aastat vaatan tagasi sellele ajale, ja tegelikult oli kõik väga lahe, sain ägeda kogemuspagasi, kasvatasin oma iseloomu ning nüüd olen kaks korda tugevam tüdruk kui enne, saan kõigega hakkama!
Please reload