Day 17 - 30 Facts About You
I actually think someone who knows me well like my best friend, sister or boyfriend would write this way better than me. But unfortunately they are all busy and far from me at the moment so I'm just going to have to come up with these myself. I think 30 is too much though, let's make it 15!
Arvan, et keegi, kes mind hästi teab nagu minu parim sõbranna, õde või James kirjutaks selle postituse palju paremini, aga kahjuks on neil kõigil kiire pluss on nad minust hetkel väga kaugel, nii et pean sellega ise hakkama saama. 30 on aga kuidagi palju, nii et teeme kuldse poole - 15!
1. I'm literally the worst singer in the world, but I secretly ALWAYS sing out loud when I'm on my own, "Dancing in the Moonlight" - my all time favorite is my go-to song when I'm happy or have had too much coffee..
1. Ma olen ausalt maailma kõige halvim laulja, aga see mind ei peata, salaja laulan koguaeg omaette, seda võib isegi röökimiseks kutsuda kui aus olla. "Dancing in the Moonlight" - minu lemmik laul kui olen õnnelik või lihtsalt liiga palju kohvi joonud. 
2. I'm an awesome cook, shoutout to my dad who taught me everything I know! PS! I make a world class lasagna.
2. Olen super kokk, või noh ma ise vähemalt arvan nii haha. Kõik mida tean, õppisin oma isalt, nii et aitäh! PS! Minu lasanja on maailmaklass..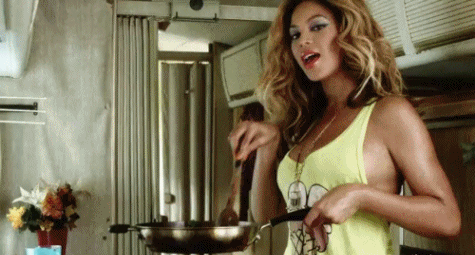 3. I can't swim, I'm terrible and would probably drown in case of an accident! I'm learning though.
3. Ma ei oska ujuda, aga ma õpin!
4. I don't like color orange, it irritates me and I really hate it!
4. Mulle ei meeldi orantš värv, see on nii kole ja ajab mind endast välja!
5. I'm a crazy cat lady...so is my mum and sister. Triple trouble!
5. Olen täielik kassihull...nii on ka minu ema, ja õde. Kolmekordne hullustus!
6. I have the worst memory. Sometimes I come down the stairs thinking I'm getting an apple, when I get down the stairs I just stare at the ceiling, think why am I here and go back up.
6. Mul on maailma halvim mälu. Mõnikord jalutan näiteks trepist alla, et õuna võtta, kui ma siis lõpuks alla jõuan, vahin lakke ja mõtlen, et miks ma küll siin olen?
7. I actually wanted to be an artist before I became make-up artist. My plan was to go study fine arts and become a painter.
7. Enne kui jumestajaks hakkasin, oli mul plaan kunstnikuks hakata. Plaanisin õppima minna vabasi kunste ja maalijaks saada.
8. I have bipolar OCD, I can be so messy and the tidiest person at the same time. I don't know how to explain it, but sometimes I go crazy OCD cleaning everything, organising my things in the order of color and other weird things, and then the next day I couldn't care less about it.
8. Mul on bipolaarne OCD, ma oskan samal ajal olla kõige korralikum ja kõige lohakam inimene. Näiteks võin homme üles ärgata ja kõik oma asjad värvi järjekorras seada ja korrigeerida kõik viimse detailini, ülehomme aga tõusen üles ja ei hooli sellest absoluutselt.
9. I'm weird with colors, I'm not a big fan of them in general. I only ever wear 3 colors maximum. Oh and the metal things, I literally can't go out the door if I have a silver button on my jeans and a golden bracelet, it drives me crazy - they all need to be either gold or silver or no go!
9. Ma olen värvide suhtes veidi imelik, ega nad mulle eriti ei meeldi ka. Minu garderoob koosneb mustast, valgest ja beezist. Pluss ma ei suuda korraga kanda rohkem kui kolme värvi. Ah ja need metallist jublakad, ma ei suuda uksest välja astuda kui mu teksapüksi nööp on hõbedane, aga käevõru kuldne.
10. I love gherkins, or anything pickled. Yum...
10. Armastan hapukurki, või ükskõik mis on äädikas marineeritud..Parimad asjad maailmas!
11. I'm terrified of snakes. Literally even a photo of a snake will make me throw up and have a panic attack.
11. Ma kardan madusi, kohe nii väga, et isegi foto või pilt ajab mind oksendama või tekitab paanikahoo.
12. I'm super clumsy. It's actually not even funny, I manage to drop or break anything I can get my hands on. Not even talking about myself, everywhere I go I manage to hurt myself or get stuck or just lose my balance and fall down.
12. Olen jube kohmakas, see ei ole isegi naljakas enam, kõik, mis minu kätte satub läheb kas katki või kaob ära. Iseendast rääkimata, küll ma jõuan ikka igalepoole komistada ja end ära lüüa.
13. I can't sleep in the dark. I'm such a baby I need to sleep with my lights on or I will literally think I'll die. 
13. Ma ei saa pimedas magada, olen siuke beebi, et pean tuledega magama. Pimedas toas tuleb kohe selline tunne peale, et nüüd ongi siis lõpp käes.
14. I used to have a really dark goth period around 6 years ago. I dressed all in black, had long black hair and was just a little weirdo.
14. Kuskil 6 aastat tagasi oli mul selline tume, gooti periood. Mul olid pikad, mustad juuksed, käisin üleni mustas riietuses, kuulasin kohutavat muusikat ja olin üldse veidi imelik.
15. I'm extremely calm. I think I'm the calmest person, I just don't have periods when I'm nervous or angry. I have a special skill of letting things go!
15. Olen väga rahulik. Liiga rahulik isegi, mul nagu ei olegi perioode, kus olen väga närviline või vihane. Mul on supervõime lasta asjadel lihtsalt minna oma teed!
Please reload